Rotation Resistant Steel Wire Rope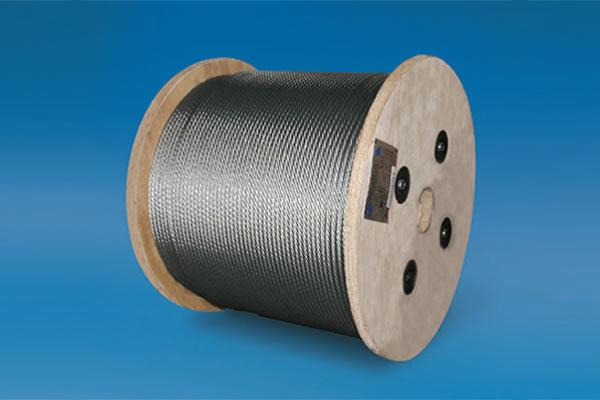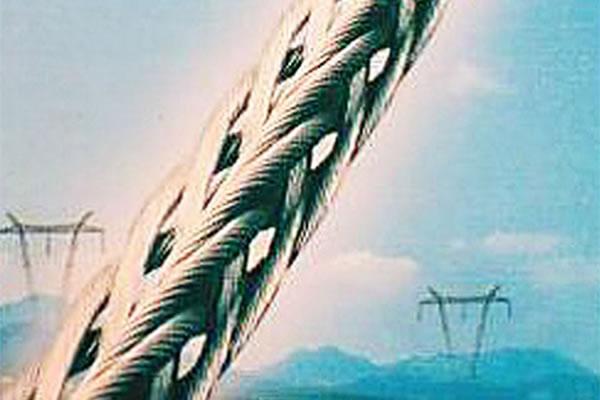 Application
These anti-twist wire ropes are utilized for the production of large braid anti-twisting ropes. When braided together, the steel wires create an extremely strong cable that is also rotation resistant.
Characteristic
1. High tensile strength and outstanding wear resistance.
2. Straight and high quality casting.
3. Small tolerance and high flexibility
4. Produced according to QB/320281PF06-2006 standards as well as customized requirements.
Product Structure
Specifications
1×19
Nominal
Diameter
Approximate
Weight
Nominal Tensile Strength, Mpa
D
1870
1960
2060
2160
2260
mm
kg/100m
Minimum Breaking Force (kN)
2.0
2.0
4.2
4.4
4.7
4.9
5.1
2.5
3.1
6.6
6.9
7.3
7.7
8.0
3.0
4.5
9.5
10.0
10.5
11.0
11.5
3.5
6.0
13.0
13.6
14.3
15.0
15.7
4.0
7.9
17.0
17.8
18.7
19.6
20.5
1×19W
Nominal
Diameter
Approximate
Weight
Nominal Tensile Strength, Mpa
D
1870
1960
2060
2160
2260
mm
kg/100m
Minimum Breaking Force (kN)
2.0
2.2
4.6
4.8
5.0
5.3
5.5
2.5
3.7
7.6
8.0
8.4
8.8
9.2
3.0
4.7
10.1
10.6
11.1
11.7
12.2
3.5
6.7
14.6
15.3
16.1
16.9
17.7
4.0
8.4
18.3
19.2
20.2
21.2
22.1
1×25Fi / 1×29Fi
Nominal
Diameter
Approximate
Weight
Nominal Tensile Strength, Mpa
D
1870
1960
2060
2160
2260
mm
kg/100m
Minimum Breaking Force (kN)
4.0
8.5
18.5
19.4
20.4
21.4
22.4
4.6
11.4
24.3
25.5
26.8
28.1
29.4
4.8
12.5
27.1
28.4
29.8
31.3
32.7
5.2
14.8
32.0
33.5
35.2
36.9
38.7
5.4
15.8
34.2
35.8
37.6
39.5
41.3
5.5
16.5
35.6
37.3
39.2
41.2
43.1
6.0
19.2
41.6
43.6
45.8
48.1
50.3
6.5
22.8
49.4
51.7
54.4
57.0
59.6
7.0
26.4
57.3
60.0
63.1
66.1
69.1