Non-Rotating Steel Wire Rope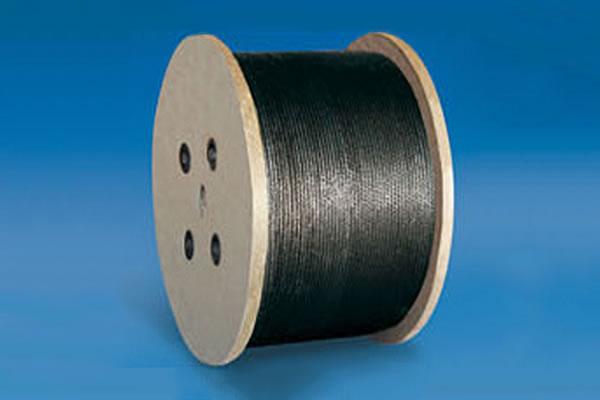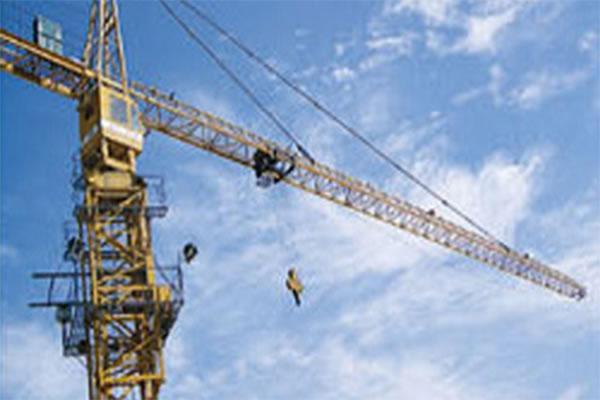 Application
These non-rotating wire ropes are ideal for crane, hoist, and general engineering applications. They feature a design that prevents rotation during hoisting in order to properly control the load.
Characteristic
1. Good wear resistance and high fatigue resistance.
2. Manufactured as per GB, JIS, RR-W, API and other standards, as well as customized orders.
Product Structure
35w×7
Technical Specifications
35W×7
Nominal
Dia. (mm)
Approx. Weight
(kg/100m)
Nominal Tensile Strength. Mpa
1570
1670
1770
1870
1960
2160
D
Min. Breaking Load. KN
mm
kg/100m
KN
10
43
56.5
60.1
63.7
67.3
70.6
77.8
12
62
81.4
86.6
91.8
96.9
120
112
14
85
111
118
125
132
138
152
16
110
145
154
163
172
181
199
18
140
183
195
206
218
229
252
20
172
226
240
255
269
282
311
22
208
274
291
308
326
342
376
24
248
326
346
367
388
406
448
26
292
382
406
431
455
477
526
28
338
443
471
500
528
553
610
30
388
509
541
573
606
635
700
32
440
579
616
652
689
723
796
34
498
653
659
737
778
816
899
36
558
732
779
862
872
914
1010
38
621
816
868
920
972
1020
1120
40
690
904
962
1020
1080
1130
1240
42
760
997
1060
1120
1190
1240
1370
44
834
1090
1160
1230
1300
1370
1510
46
910
1200
1270
1350
1420
1490
1650
48
922
1300
1390
1470
1550
1630
1790
Product Structure
17×7-FC
18×7
18×7-FC
19×7
18×19W-FC
19×19W
18×19S-FC
19×19S
18×19-FC
19×19
Technical Specifications
17×7+FC, 17×7+IWS, 18×7+FC, 18×7+IWS, 18×19W+FC, 18×19W+IWS,
18×19S+FC, 18×19S+IWS, 18×19+FC, 18×19+IWS
Nominal
Dia.
(mm)
Approximate
Nominal Tensile Strength. Mpa
1570
1670
1770
1870
1960
2160
Min. Breaking Load
D
FC
IWR/
IWS
FC

IWR/
IWS

FC

IWR/
IWS
FC
IWR/
IWS
FC
IWR/
IWS
FC
IWR/
IWS
FC
IWR/
IWS
mm
kg/100m
KN
4
6.2
6.9
7.8
8.2
8.3
8.8
8.8
9.3
9.3
9.8
9.7
10.3
10.7
11.3
5
9.8
10.8
12.2
12.9
12.9
13.7
13.7
14.5
14.5
15.3
15.2
16
16.7
17.7
6
14
15.5
17.5
18.5
18.6
19.7
19.8
20.9
20.9
22.1
21.9
23.1
24.1
25.5
7
19.1
21.1
23.8
25.2
25.4
26.8
26.9
28.4
28.4
30.1
29.8
31.5
32.8
34.7
8
25
27.5
31.1
33
33.1
35.1
35.1
37.2
37.1
39.3
38.9
41.1
42.9
45.3
9
31.6
34.8
39.4
41.7
41.9
44.4
44.4
47
47
49.7
49.2
52.1
54.2
57.4
10
39
43
48.7
51.5
51.8
54.8
54.9
58.1
58
61.3
60.8
64.3
67
70.8
11
47.2
52
58.9
62.3
62.6
66.3
66.4
70.2
70.1
74.2
73.5
77.8
81
85.7
12
56.2
61.9
70.1
74.2
74.5
78.9
79
83.6
83.5
88.3
87.5
92.6
96.4
102
13
65.9
72.7
82.3
87
87.5
92.6
92.7
98.1
98
104
103
109
113
120
14
76.4
84.3
95.4
101
101
107
108
114
114
120
119
126
131
139
16
99.8
110
125
132
133
140
140
149
148
157
156
165
171
181
18
126
139
158
167
168
177
178
188
188
199
197
208
217
230
20
156
172
195
206
207
219
219
232
232
245
243
257
268
283
22
189
208
236
249
251
265
266
281
281
297
294
311
324
343
24
225
248
280
297
298
316
316
334
334
353
350
370
386
408
26
264
291
329
348
350
370
371
392
392
415
411
435
453
479
28
306
337
382
404
406
429
430
455
454
481
476
504
525
555
30
351
387
438
463
466
493
494
523
522
552
547
579
603
638
32
399
440
498
527
530
561
562
594
594
628
622
658
686
725
34
451
497
563
595
598
633
634
671
670
709
702
743
774
819
36
505
557
631
671
671
710
711
752
751
795
787
833
868
918
38
563
621
703
748
748
791
792
838
837
886
877
928
967
1020
40
624
688
779
828
828
876
878
929
928
981
972
1030
1070
1130